Description

Adjustable Height
The G Series adjusts height with the removal of a single locking pin. The gas springs provide assistance in raising the platform, while gentle downward pressure lowers the platform. Replace the locking pin at the desired height and the stair is ready for use.
Available in 4 models ranging from 7 to 10 steps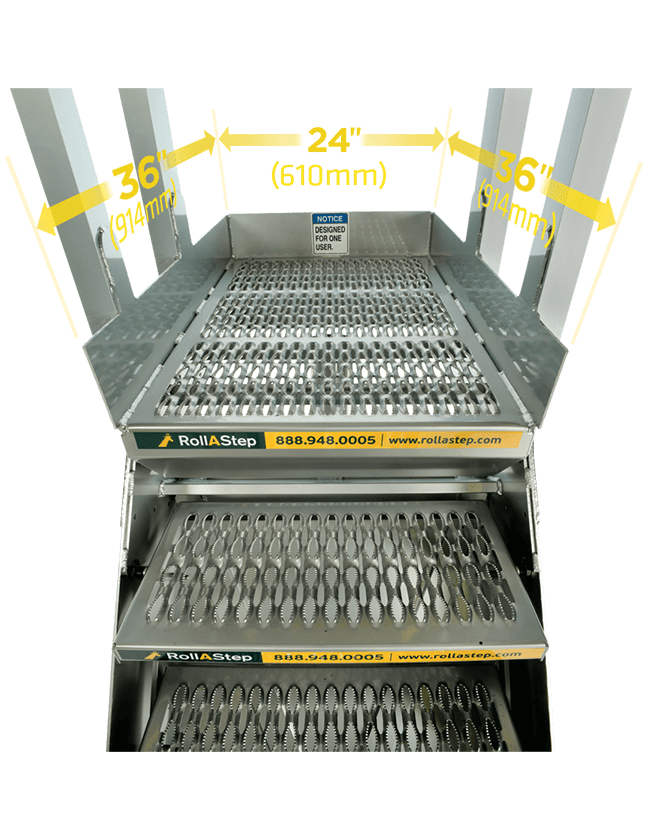 Work Area
The G Series' six square foot work area is large enough for an operator, tools, and parts. Each platform also features a full toe board to prevent slips and tool misplacement.
Built to Last, Built for Safety
The aluminum upper, galvanized steel base and stainless hardware is built to last, both indoors and out. Our unyielding, self-draining tread, is featured on all platforms and steps. This pattern provides safe, all-weather access in both rain and snow and reduces ice build up.
Mobility
The lightweight and high-quality casters make this rolling gangway easy for a single user to position. The soft 360° swiveling casters are easy to roll both indoors and out and allow precise placement around sensitive equipment.